It is the text from here.

There is the sea, and there is mountain, and there is hot spring. Have both city and countries;, in "just right town, seven of them (still), do not begin rich living?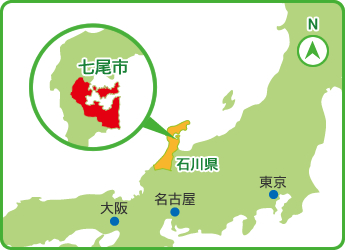 We gather information of article from "person, person whom we want to lend who wants to sell" in empty house in Nanao and provide information to "person whom person who wants to buy wants to borrow" empty house from.
We know Nanao including emigration experience tour and seminar in urban area and will tell about event information that we can sense bodily.